◆How this school differs from others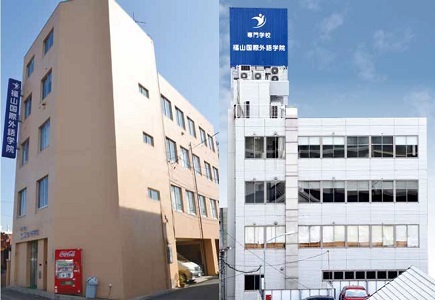 Fukuyama International Academy of Languages is a Japanese language school, approved by the Association for the Promotion of Japanese Language Education, located in Fukuyama City, Hiroshima Prefecture.
Each class of our school is small and we advise closely each students both on his/her study and daily life. We give supplementary lessons geared to each student's ability, so that they can achieve a higher level of studying Japanese.
We take necessary procedures for our students' daily life, such as immigration procedures, taking out insurance, etc. We have teachers proficient in Chinese, Thai, English and German languages. We also provide our students with necessary information on life in Japan. Students can consult with us about any problems or worries and we support them mentally.
Principal


IURA Ichiro


 Born in Fukuoka.
 Graduated from Kyushu University.
 Obtained MA at Hiroshima University.
 Completed Ph.D program at Hiroshima University without dissertation.
 JSPS Post-doctoral Research Fellow(1998-2001).
 Obtained PhD from Hiroshima University(2001).  Taught Japanese, German and General Linguistics at Hiroshima University, Hiroshima Bunkyo Women's University, The University of Shimane, etc.  Books written:
    65 Chapters about Balkan (2005)
    Albania International (2009)
    General of the Dead Army (2009 translated from Albanian)
    etc.
---